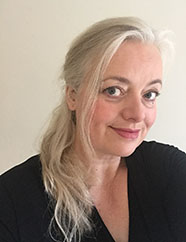 About the Artist
I am Daniella de Grood, the founder and lead designer at Happy Print.
I started my design studio right after graduation at Design Academy Eindhoven in 1995 and since then I have been creating children's prints and patterns with much joy.
It is my mission to give young children a happy, loving start in their lives by surrounding them with well-designed objects and beautiful prints.
I love creating images with friendly, happy characters that express joy and sweetness, to bring a positive feeling to the child and the parents.
About Happy Print
Happy Print is Daniella's brand of patterns and print designs. They are created for the industry of kids products, such as wallcoverings, fabrics, bedding, toys and paper goods.
In our large online design archive, manufacturers can find attractive images and ideas for their products. The cute characters, fresh colors and esthetic design are much appreciated by our clients from all over the world, and have proven to be very successful in their sales.
New images are added to the online collection regularly, they will be shown after you log in with a secure password.
You can meet us and see the latest designs at the following trade fairs:
-Heimtextil Frankfurt
-Indigo Brussels
-Kind und Jugend Cologne